Welcome to Weldon Pharmacy
We're glad you're here! Stay awhile! If you have any questions, please feel free to drop us a line anytime!
Register your account today!
Did you know...
You can download the RefillRx Connect App for your iPhone or Android smartphone? This allows you to order your prescriptions from your phone.

You can access your prescriptions online - 24/7? You can view and refill your prescriptions in the comfort of your home or office. Click on Register and begin the registration process. It's just that easy!

We have a Facebook page? You can view it here.
About Us
Established in 1960, Weldon Pharmacy is a local, independent pharmacy. We make a point to understand the health needs of you and your family and pride ourselves on personalizing our care to meet your health care needs. Unlike large chain pharmacies, we are community-based and strive to provide a family-like atmosphere for all of our customers. We will provide you with the best service possible.
Weldon Pharmacy will provide you and your family the care and attention you deserve. When you call Weldon Pharmacy during business hours, you will never get a recording- you will speak with a real person.
Our Services
Fast friendly service
Durable medical equipment
Home health supplies
Ostomy supplies
Transport chair rental
Crutch rental
Free blood pressure checks
Most insurance plans accepted
Complete financial print outs for income tax and insurance
Medication counseling
Immunizations
Hallmark greeting cards
Free gift wrapping
On-site Notary Public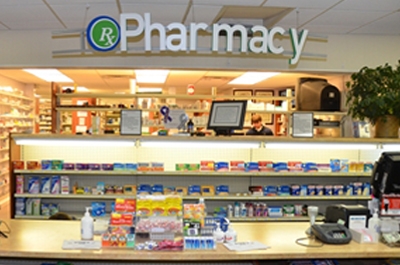 Hours of Operation
Please come in and see us during the following hours:

Open Monday through Friday

9:00 a.m. - 7:00 p.m.
Saturday

9:00 a.m. - 2:00 p.m.
Sunday - Closed
User Login
If you are a registered user, please enter below:

Where our customers come first
- Weldon Pharmacy